On the walk, there was an eclectic combination of patterns, styles, and sizes, making it impossible to characterize the trends. The most inspiring decades for these fashion trends are the upper-division and the 1920s/30s, with a dash of the 1980s thrown in for good measure. I know it seems like a lot, but if you keep an eye on the hottest fashion trends 2022, you can brilliantly design your wardrobe:
Despite being named Pantone's "color of the year," the Very Peri pale violet with blue or even muted colors has yet to show up on the runway. Keep it in mind, though, because it may appear in interior design and graphical design elements throughout the year. It's also a good idea to include it in your wardrobe.
Summer Fashion Trends 2022 To Follow
Following are some great fashion trends for 2022 in summer you can follow up to design your wardrobe.
Black & White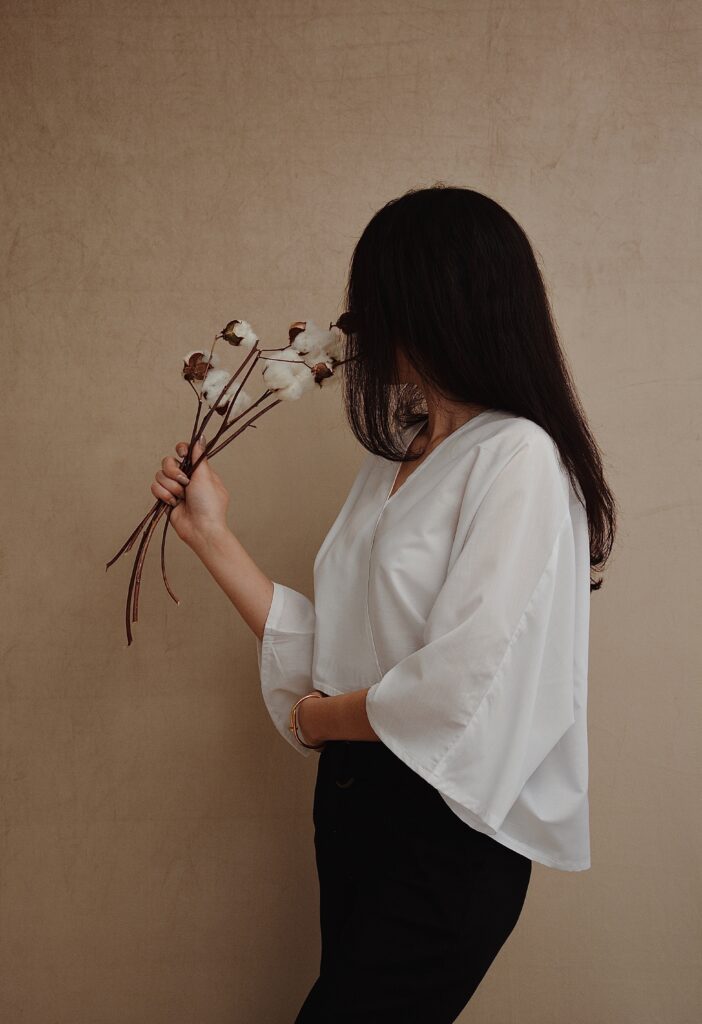 Stars on the red carpet have shown off some fantastic outfits in black and white stripes, floral patterns, and plaid, which are all making a comeback on the runway. Zendaya wore a Valentino back and white pillar dress at the premiere of Euphoria's latest season, paying tribute to supermodel Linda Evangelista. In 1991, the latter wore the clothing for the first time. Tony Burch and Schiapparelli also introduced a series of black and white dresses with sumptuous and quirky graphic-like motifs.
Maximal Fashion
Maximal apparel appears to have grown in popularity in recent years. The excess aesthetic is characterized by a plethora of repeating patterns in a variety of materials. It first gained popularity in the 1960s, and it boldly blends colors and patterns. Imagine most of Carrie Bradshaw's outfits from Sex and the City, and you'll be close.
Pointed Footwear And Plimsolls
Ballet clothing appears to make its way into our closets. From the charming brown wingtips to the stretchy leotards, this style's comfort and exquisite elegance are ideal for spring. Long socks are also on the runway, along with a lovely ballet flat. On the other end of the spectrum, smart business skirt suits and pointed heels are making a reappearance. Designs have been submitted by Esperanza Spain, William Quinn, Prada, and Chanel. This year, they can be found in a variety of shapes and sizes.
Bridal Idea
Finally, you won't just have to say "I do" to walk down the aisle in a stunning white gown. White dresses with crochet motifs are everywhere in summer 2022, and the fashions of Alexander McQueen, Louis Vuitton, Givenchy, and Miu Miu have poured out those lovely and flowing creations. Sydney Sweeney flaunted a stunning Miu Miu silk gown with crystal embroidery and a crop top that highlighted her waist.
Low Cores on Show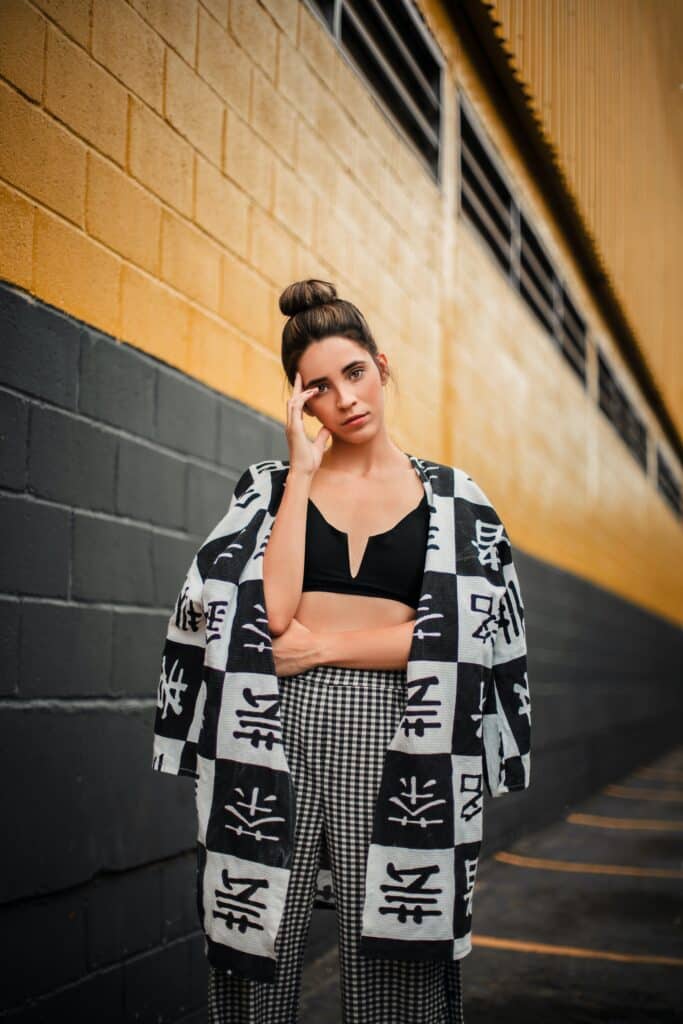 Put your elevated jeans away and prepare for the Scaling factor and Tom Ford extravaganza. The belly button is reappearing, and abs are in vogue. When combined with the block geometry, however, flashing a little belly is more about matching the shape and composition of your ensemble than it is about displaying a rebellious schoolgirl mentality. Hide your thong and put on an oversize coat!
Trench Coat & Outwear
Any oversize clothing is acceptable! A little crop top peeks out from beneath the huge and bulky enormous coat or the frilly skirt suit, giving the impression of a trade schooler. Don't be afraid to use a lot of it! Loose, broad-shouldered clothing was featured by The Row, Coach, Prada, Raf Simons, Peter Do, and Chanel. While, in place of stylish shirts, bras and bikini tops are now worn to the office. At the very least, we won't be heating unnecessarily!
Sharp Edged Concept
The sharp edges and stark designs of this year are likely to be the first thing you notice. On the catwalk, triangular and squared forms are exhibited, with the waist – either exposed or tucked within a corset – as the focus of the composition. However, it's the most delectable aspect of almost every design. 
Despite being out in the open, other clothing articles such as coats and light parachute pants keep it hidden. However, unlike the Y2K years, when tight pants and crop tops merely highlighted the waistline and sexualized it, even more, something a lot extra sophisticated about displaying your belly this year.
Crop Tops & Baby Tees
The 2000s are making a comeback, with some basic and revealing clothing in the mix, all for the sake of flaunting your le taille. So expect bikini tops, baby tees, halter tops, and crop tops to make a comeback, and if you have any laying around, now is the time to repurpose them. Furthermore, baby tees with humorous wording and quotes will almost certainly make their way into your favorite apparel stores, as will a slew of crocheted crop tops and psychedelic designs.
1920s Fringe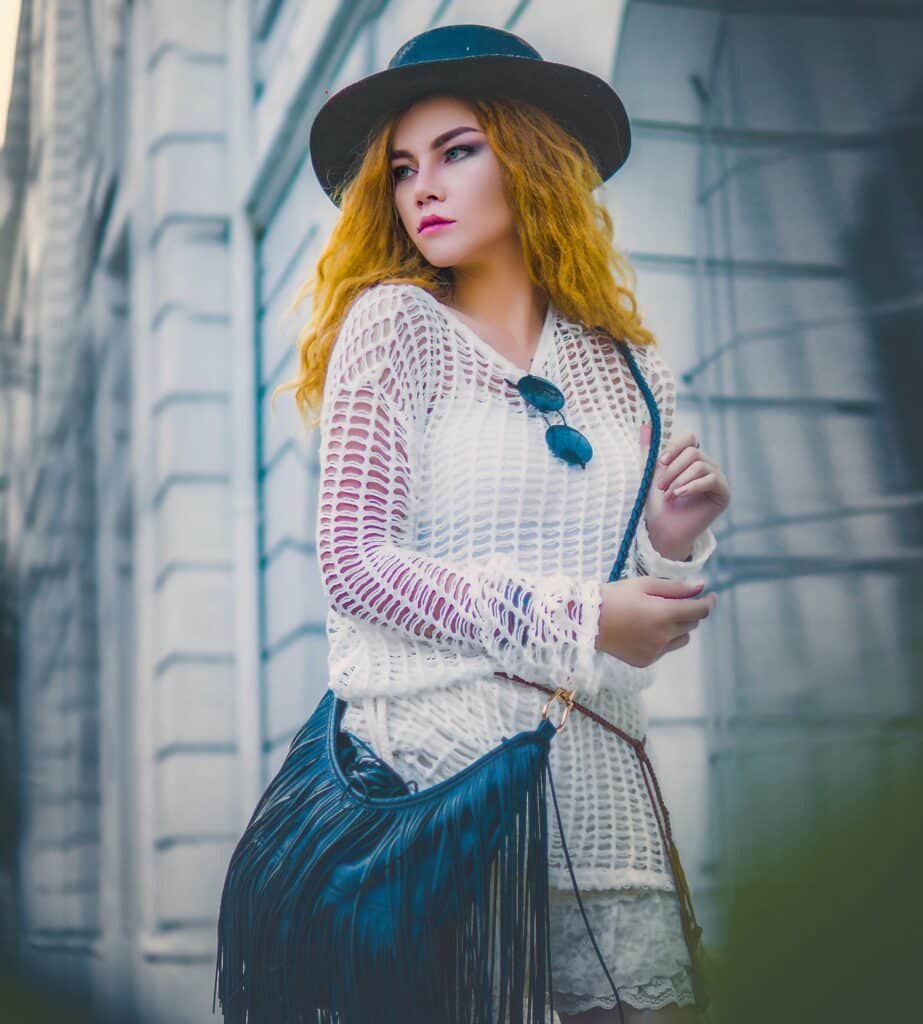 The focus of this spring is sexy fluid movement, all drawn by the extravagant designs of the Swing Era. Dries Van Laudon and Laudon, Ferragamo, Including the city Schouler, and Rodarte have all offered boxy fringed gowns. So, crank up your favorite tunes and dance the night away… infringe!
Catsuit & Leotards
Finally, you can channel your inner Wonder woman. Bodysuits, hotpants, and catsuits are all back in style. We've been seeing glitzy looks from Stella McCartney and Burberry, classic black looks from Versace, and Alaa, and color bursts from Valentino, Theophillio, Victor Glemaud, Marine Serre, and others. To finish your 2022 style, gather somebody's outfit ideas that may be worn from head to toe.
Embellishments with Pearls
With a plethora of beads, you may transform ordinary clothing into something outstanding. This delicate and elegant ornament is ideal for individuals who wish to experiment with regality without committing to it. For a '70s punk look, pair an embellished little dress with stockings and clunky boots, or keep it casual with an oversized puffer coat. For a year-round style, add the embellishments to a jacket, your favorite trousers, or a blouse, and mix it with various layers.
Cut-Outs
This year, cut-outs are all the rage. It's been all over the place, from the catwalk to the red carpet, and it's simple to see why. This is a fantastic tribute to the popular Y2K look and an easy way to be seductive. With unbalanced tight shirts, silky midi dresses, and trousers, find cues from brands like Nensi Dojaka, and Jacquemus this season.
You can pair them with other skin-tight pieces like a leather skirt or flared pants. Instead, add jeans to the mix to combine casual and evening attire, or take a cue from the business world with an oversized suit.
Prints That Converge
Whoever stated you couldn't mix patterns couldn't have known you could do it this way. It's all about mixing and matching different patterns that you might not have thought to combine together in fashion trends 2022.
 Leopard print and '70s swirls in emerald and creams, as well as a pair of colorful Prada knee-high patterned boots and an orange geometrical turtleneck, are all on the runway. With this trend, everything is on the table. Besides, a solid color in between, such as a naval blue suit, a black vest, or a trench coat if the temperature lowers, can help to break it up.
Cape Hats
In the fashion trends 2022, it's time to say hello to berets, my dears! We're channeling this European trend for fall this year, which has taken over the streets of Fashion Week. Because of their elegant look, these hats may instantly boost your clothing. 
You can put it on your head in a variety of ways, including slanting it to one side for the classic look, attaching it to the crown, or wearing it over the entire head. It's a good idea to experiment with them beforehand to find out what works for you. Make these a regular this chilly season by taking a page from Blair Waldorf's book.
Over Knee Boots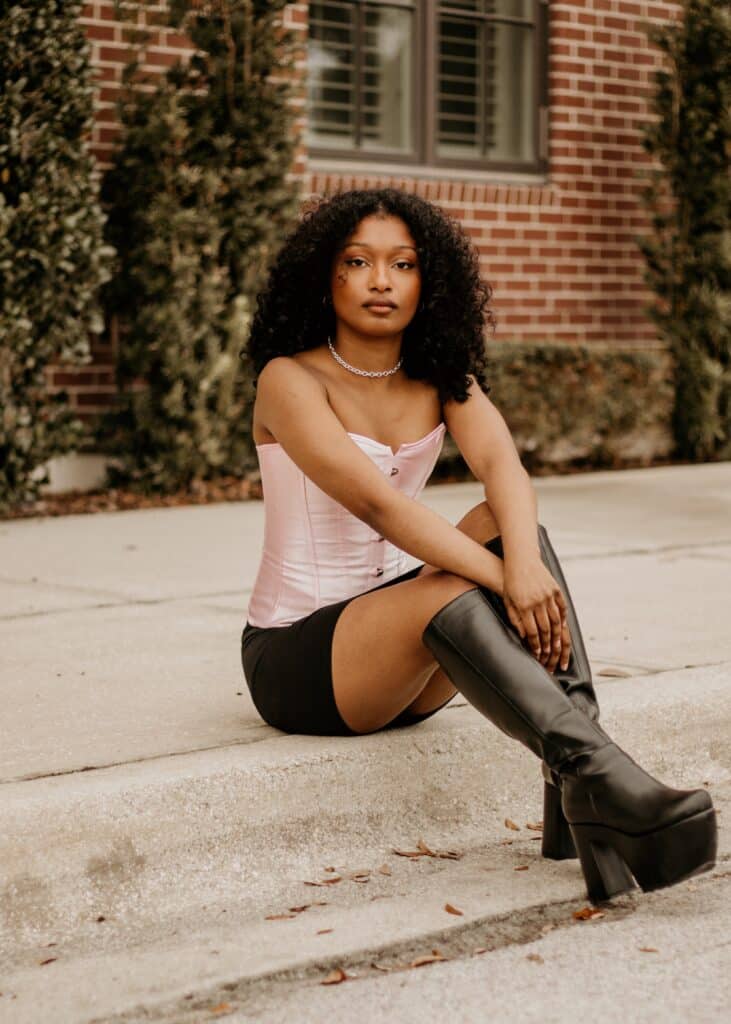 Over-the-knee fashion has progressed more than was fashionable a few years ago. Perhaps, there are so many different ways to wear these shoes, from skin-tight styles to loose and sloppy forms. Combine the flesh-baring boots with a little skirt, blazer dress, or flirtatious shorts and dresses to create the illusion of lengthened legs that moves beautifully. 
Try a pair with a striking color or texture, such as cherry red, animal print, dazzling Lurex, or Glass, if you want to make statements. If you choose bold shoes, keep the rest of your accessories in the same spirit as the rest of your outfit or as simple as feasible.
Color Leather Gloves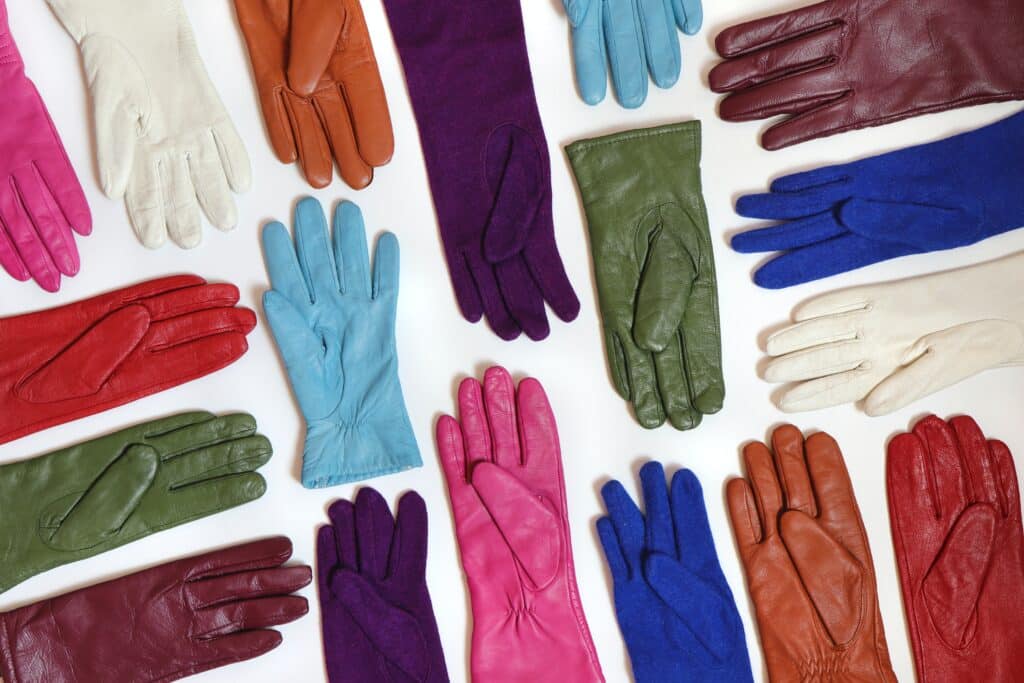 Even the cold weather couldn't keep a splash of color from appearing during fall and winter. A pair of pop-color leather gloves will add warmth and energy to your go-to all-black look. Although this fashion trend 2022 has never fully gone out of style, neutral colors are generally used. However, designers like Prada are putting them back into the mainstream of the accessory industry but in a completely different way. They're showing up in bright hues like blue, green, and orange, which complement other primary and secondary colors. Alternatively, you might use neutrals with warm colors like rose, cherry red, or yellow.
Final Words
Spring and summer aren't over yet; we've got some great ideas for Valentine's Day and Easter ensembles, and some beautiful long designs for spring.