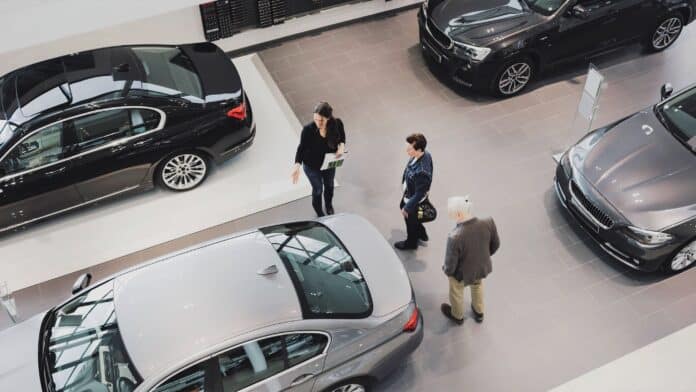 Car dealerships are facing many challenges in the current climate. However, ambitious business managers are ready to make a difference. They leverage data analytics tools to optimize customer experience and internal operations. This will boost their chances of winning new clients and retaining existing ones. However, this requires a reliable and robust business intelligence solution.
Inventory Management
Data analytics tools can help auto dealerships improve inventory management by identifying demand patterns and popular car models. They can then streamline their production and supply chain processes using these insights. This can result in improved profit margins, reduced operational costs, and increased sales. Data analytics for car dealers can also improve the effectiveness of a dealership's marketing strategy. This is because it helps dealerships identify the right customers to target, ensuring that their messages are delivered to people who are likely to convert into buyers.
Data analytics tools can also help dealerships make informed pricing decisions based on market trends and competitive data. Finally, data analytics can help dealerships manage operations and track key performance indicators (KPIs). This is because it provides the necessary insights into how various departments perform. It also helps determine if there are any areas where cost-reduction initiatives can be made.
To take advantage of these benefits, dealerships should consider investing in a BI solution that automates data collection from their systems and centralizes it into customizable dashboards. This will save them hours and reduce human error. In addition, it will allow them to make more informed business decisions with the help of predictive analytics and other advanced tools. This can help them overcome the challenges they face and drive business growth.
Predictive Modeling
Predictive modeling uses historical data to forecast activity or outcomes using data mining, machine learning and predictive analytics. It is the foundation of many of today's popular business applications, including weather forecasting, video game creation, translation and investment portfolio management.
In the auto industry, predictive modeling empowers dealership sales teams to better understand and market to car buyers at every stage of the purchasing process. The technology takes in-house and third-party data from various sources, including dealer management systems (DMS), customer relationship management (CRM) and demographics databases to help dealers deliver personalized talking points for their prospects.
A key element of predictive models is identifying at-risk customers likely to churn, which enables businesses to take proactive measures to reduce customer turnover and improve overall customer lifetime value. Additionally, predictive models can identify future sales opportunities or indicate when peak customer service periods are occurring, which may allow businesses to invest resources in more timely marketing campaigns.
The first step in developing a predictive model is to define the business objective it will address, such as customer retention, sales opportunity identification or inventory management. This will help determine which algorithms and models to use. Some predictive models also rely on the relationship between variables and time, such as seasonality or trends, to make predictions.
Marketing Analytics
Dealerships have a huge amount of customer and marketing data that they can use to boost their operations. However, this information is often fragmented across multiple databases and can be difficult to standardize and use. Data analytics tools allow dealerships to collate this data into a single platform that can be analyzed for key insights. This helps dealerships engage with their customers far more profitably. For example, dealers can use data to determine how many of their current customers return to the service department for maintenance work, which can help improve revenue.
Another benefit of data analytics is that it can help dealerships optimize their marketing budgets. Using footfall analytics, dealerships can assess their performance against the competition and make better decisions on allocating their marketing spend. This can help to improve ROI and rebate steering. In a car-buying marketplace with diminishing loyalty and rising costs, the best dealers must innovate in delivering customer value.
They must also move towards a data-centric business model and become customer-focused. Data analytics will allow them to do this by providing a clear market view, enabling them to evaluate and predict future trends. As a result, they can avoid the pitfalls of used vehicle market volatility and thrive when the industry returns to "normal."
Customer Relationship Management (CRM)
Customer relationship management (CRM) software streamlines the operational processes of car dealerships and contributes to boosting sales. It helps the business understand customers' needs, track interactions, and build a detailed central database. It also assists the organization in identifying the best time to market its products and services. The company can also use CRM to identify the most profitable customer groups and target them accordingly.
This way, the company can avoid wasting resources on unprofitable customers and increase its chances of generating new business opportunities. Using automotive CRM, businesses can analyze the performance of their sales associates and determine who is closing more leads. It also allows them to better understand their target audience by tracking which vehicles are selling or leasing the fastest.
This information can help the dealership decide what to promote in social media campaigns, for example, by splitting a drive into trucks and SUVs and then dedicating more resources to those performing well. There are several different CRM systems available on the market. Some are more specialized than others, and some may require extensive training for sales teams.