Introduction
Workout Anytime was established in 1999 by John Quattrocchi and Steve Strickland, two veterans of the fitness industry. Both had previously held positions at industry giants like American Fitness and Bally Total Fitness, and they were motivate to create a franchising system that provided a superior client experience at an affordable price.
More than 160 locations in the United States now provide the 24/7 fitness brand's clients the opportunity to get in shape quickly and effectively. Workout Anytime takes great pleasure in providing its members with friendly, welcoming, and relationship-focused environments.
Mental Well-Being:
In addition to physical health, it prioritizes consumer mental and emotional well-being by delivering exercise programs for these areas. Franchisees who are dedicate to the success of the brand as a whole benefit from a lucrative business opportunity based on a tried-and-true system.
Although this brand has gone a long way since its start, it still has a ways to go before it reaches its full potential. The fact that 13 of 2019's 26 franchise sales came from current franchisees is a testament to the effectiveness of the Workout Anytime franchise model. The brand's team is dedicate to helping Workout Anytime realize its full potential as a franchise and with consumers.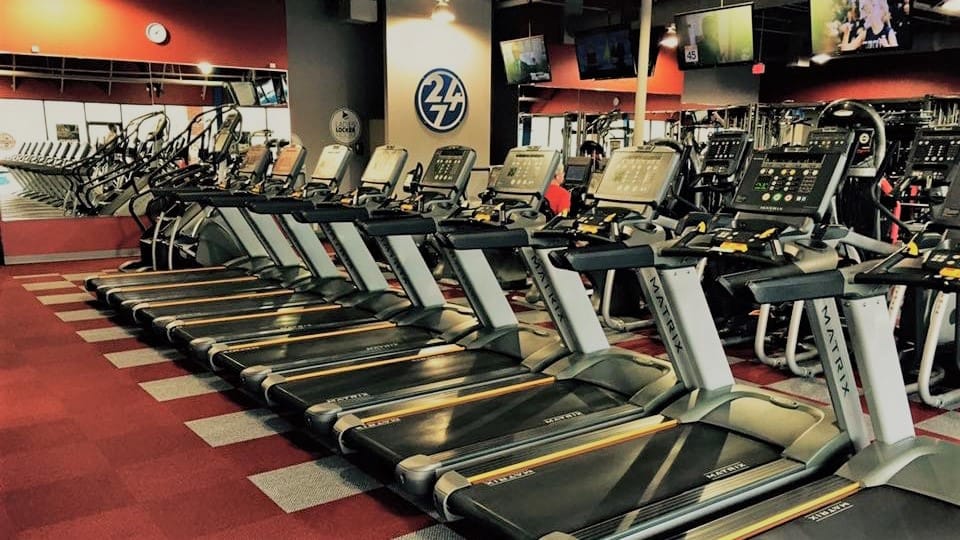 The Franchise Potential of Workout Anytime
Franchisees of Workout Anytime benefit from owning a business in a dynamic and expanding sector. Concern for one's health is on the rise in the United States, yet many people say they don't have enough time to devote to improving their physical health.
That's where Workout Anytime comes in; the company has positioned itself to serve people like these. Value-priced memberships, the industry's greatest exercise per square foot, one-on-one personal training, and other amenities help set this brand apart from the competition.
Ownership:
Semi-absentee ownership is available to all Workout Anytime franchisees, allowing them greater freedom of schedule and location. Franchisees of Workout Anytime have access to top-notch corporate support in the form of tools and advice that can help them succeed in the fitness sector.
However, franchisees gain access to first-rate proprietary technology and development tools, and they receive extensive training before they launch their businesses. Franchisees can save time and money throughout the site selection process because to the pre-negotiated real estate and strong developer connections that are provided to them.
Valerie Daniels, Franchisee Success Story
Franchise fees for new locations are $35,000 plus an initial investment of $449,800. The franchise price drops to $60,000 for those who commit to opening three locations. Franchisees with military experience can save up to 22% on the first investment with Workout Anytime.
Franchisees of Workout Anytime must have a minimum of $500,000 in net worth and $175,000 in liquid assets for each facility they intend to launch.
Example Of Workout Anytime:
Since its start, Workout Anytime has garnered a great lot of praise from experts in the fitness industry. A quick example is as follows:
In 2019, it made Franchise Times' Top 200+ List. The top 500 franchises in the United States are rank each year by their global systemwide sales from the previous year. In the end, Workout Anytime ranked 363rd.
Workout Anytime was place No. 351 on Entrepreneur's Franchise 500 for 2020. More than a thousand franchise brands submit applications to be evaluate for inclusion on the list, which is compiled annually to analyze changes in the franchising industry.
According to the 2019 Telly Awards, it won bronze in the Local TV and Social Video categories. The Telly Awards recognize outstanding achievement in commercial production for broadcast, cable, and non-broadcast television.
FAQs
Q: Where can I find a Workout Anytime facility?
Ans: At more than 180 U.S. sites. At Your Convenience it is located over 180 places!
Q: When can I use Workout Anytime?
Ans: Access to Workout Anytime:
Time: 13:00-17:00, Sunday-Sunday
Hours: 9:00am – 10:00pm, Monday through Thursday
From 09:30 till 19:30 on weekends
Q: Where can I get lodgings close to it?
Ans: Places to Stay near Workout Anytime;
Governor's Crossing Resort is located a short distance away.
Pigeon Forge's Holiday Inn Express & Suites – Sevierville is only 0.24 miles away.
Distance from Club Wyndham Smoky Mountains: 0.3 miles
The Lodge at Five Oaks is located 0.12 km
Smoky Mountain Pleasures, a Three-Bedroom Apartment in Wyndham Smoky Mountains Resort
Q: Can I use any of the Workout Anytime clubs?
Ans: If you have a Workout Anytime membership, you may use it at any of the more than 100 clubs located around the United States, making it ideal for those who frequently travel for business or pleasure. When you join your local Workout Anytime location, you automatically become a member of all of our locations. One of the things that sets Workout Anytime apart from the competition is our Reciprocity Policy. There may be limitations place on you.
Q: Where does a team call "home"?
Ans: Your membership began when you signed up at this particular club.
Q: In what ways can I end my subscription?
Take a look at the membership agreement, please. It will make specific reference to the club's cancellation policies and processes. Please get in touch with your club for more information on how to cancel at this point. We are unable to process cancellations through this online form.
Q: Who can I talk to if I'm having trouble at the club?
Ans: Any problems you're having at the club should be brought up with the manager. They are the finest people to talk to and start solving the problem with.
Q: What happens if I misplace my key tag?
Ans: A replacement can be purchase for $5 at your local club. You can save a digital version of your club key tag in the Workout Anytime app.
Q: Is there a reason you need a photo of me to enter the club?
Ans: Photos of members are need for proper identification. They are not made available to the general public in any way. This is mandatory for any club that operates around the clock due to liability concerns and cannot be avoid.
Q: Beyond normal business hours, do we still have access to the Premium features?
Ans: Yes, most clubs can provide Hydro-massage to Premium members outside of normal business hours.
Q: Can my membership level be changed from Basic to Premium?
Ans: Absolutely! Our premium features are well worth the cost and we strongly recommend upgrading to access them.
Q: Is it possible to downgrade from Premium to Basic?
Ans: You can downgrade, but there's a $49 cost if you do it within the first six months. For more information, contact your club directly.