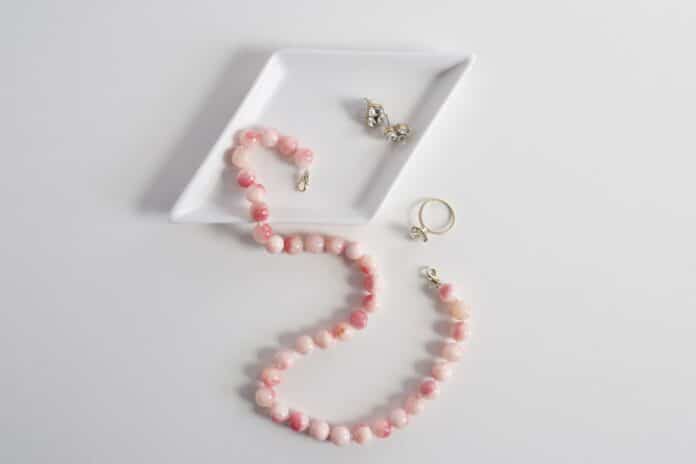 Chances are you played with beads at summer camp, and this youthful jewelry trend is back for the season. Pair these playful pieces with your fave vintage tee or a formal dress. Knowing your bead types and style is essential when choosing a beaded necklace. Here are a few tips to help you find the perfect accessory:
Know Your Bead Types
Knowing your bead types is crucial in choosing the right beaded necklace. Beads come in various shapes, colors, and materials, so knowing your options is important before shopping. You'll also want to consider your necklace length and clasp type. For example, a choker necklace should be shorter and have a clasp that fits snugly against your neck. A matinee, on the other hand, should be slightly longer and have a looser fit.
The type of necklace base and beads you choose will determine the style of your final piece. For instance, if you're creating a necklace that honors the traditions of a particular culture, it's best to use a beading material that follows those same traditions. If you're looking more modern, metal or glass beads might be a better choice.
Beading wire is a common beaded necklace base. It comes in various widths and thicknesses, so knowing what size you need before shopping is essential. In addition, each type of beading wire has a different degree of elasticity. Copper wire, for instance, will not stretch as much as an elastic string. Elastic may be a good choice if you make a simple bracelet or a necklace for children. Otherwise, a thinner wire or string might work better for your project.
Know Your Style
Knowing what style you want is important if you want to add a beaded necklace to your wardrobe. Whether you want a simple and elegant look or something more unique, there are many styles to choose from. If you're unsure where to start, try searching online for beaded necklaces in your favorite style, or check out the jewelry box of a friend who has a similar style and see what they have.
Once you've figured out what style you want, it's time to start thinking about the color palette and beads you want to use. There are many great choices, including natural materials like wood and stone. You can also use metal beads and pendants for a more modern look. Choose pearls or other delicate beads if you want a more classic style.
You should also take into consideration the length of your necklace. For example, shorter necklaces pair well with high necklines, while longer designs look great with lower necklines. Finally, you'll need to decide if you want to use a clasp on your necklace. If you do, make sure it's made of a material that will not irritate the wearer's skin. Many people have a metal allergy, and a necklace with too much silver can irritate them.
Shop for Quality over Quantity
Beaded necklaces are a great way to add color and texture to any outfit. But be careful not to overload your neck with too many pieces. This will not only look cluttered, but it will also be difficult to maintain and keep in shape. Instead, focus on one high-quality beaded necklace and a few lower-priced options that complement it.
Another vital thing to consider when purchasing beaded necklaces is the material. Be sure to choose high-quality materials that won't irritate your skin. If you have sensitive skin, then avoid any metal-based necklaces. Silver and gold can oxidize and turn your skin green. This is especially true for plated and filled metals, so it's best to stick with all-natural and organic jewelry.
If you're a beaded necklace maker, then it's also a good idea to use quality beads. While you can buy cheap beads from a craft store, they will not hold up over time and become scratchy and dull. In addition, quality beads will provide a smooth and consistent appearance, making for a beautiful finished product.
Know Your Budget
When shopping for beaded necklaces, it is important to shop within your budget. This does not mean you should purchase cheap strands or components for your jewelry but rather focus on purchasing high-quality jewelry supplies and materials. For example, a beaded necklace made from natural materials like wood will look much better than one created with acrylic beads or other man-made materials.
Likewise, it is also important to invest in high-quality tools and equipment for your beading hobby or business. Although these items may cost more than their cheaper counterparts, they will last longer and produce more professional results. Also, consider the time you spend creating a piece of beaded jewelry when calculating the price. You wouldn't ask your customers to pay you for your work hourly, so why should you expect them to do that with handmade jewelry?
Additionally, when purchasing beading wire, ensure it is tight enough. If the stringing wire is too tight, it will cause the beaded necklace to look angular instead of the slightly draped look you are seeking. Similarly, avoid purchasing cheap crimps and fasteners for your beaded necklaces, as these are prone to breaking and will cause your pieces to appear less professional and durable.